Bath Cocktails for Mother's Day
Bath Cocktails for Mother's Day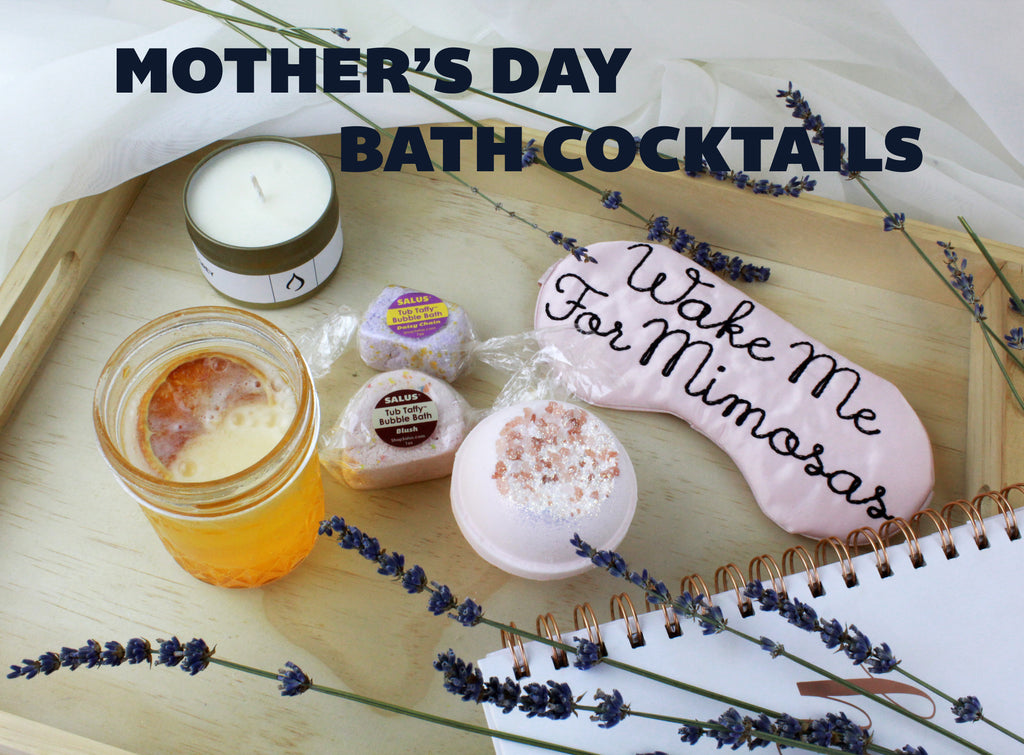 If you're not waking mom up with mimosas and bath cocktails, you are celebrating Mother's Day wrong! What's a bath cocktail you ask? Simply a combination of our highly moisturizing, incredible smelling Bath Bombs along with our beautiful, bubbly Tub Taffy. This gives you the skin enhancing benefits of a Bath Bomb, the bubbly fun of Tub Taffy, and a unique scent creation custom blended for you. We've put together a list of our favorite Mother's Day Drink recipes (both with and without booze depending on your preference) and have created a Bath Cocktail Recipe to go along with it.
Sparkling Spumante: Happy Tub Taffy + Champagne Bath Bomb
Light, airy, citrusy and sparkling. This is the perfect combination to pair with a raspberry mimosa.
Mint Mojito: Mint Matcha Tub Taffy + Revive Bath Bomb
Minty, earthy, and soft. This combination pairs perfectly with a pineapple mojito for a refreshing bath.
Lady Like: Blush Tub Taffy + Rose Quartz Mega Bath Bomb
Refined, floral and dreamy. For the girly girl, this combination pairs wonderfully with watermelon frose (a genius invention of slushy rosé we do say so ourselves).
Agua De Melon: Melon Twist Tub Taffy + Garden of the Gods Bath Bomb
Fruity, herbal, and bright. We love this combination to pair with a sweet glass of Agua Fresca - a fruity sparkling Mexican treat.
Spring Fling: Sparkling Lavender Tub Taffy + Lemon Bath Bomb
Botanical, sweet, and tropical. This surprising combination pairs amazingly with this Lavender Lemonade.
Horchata: Chai High Tub Taffy + Vanilla Cream Bath Bomb
Creamy, warm and sugary. This scent combination would pair perfectly with the sweet Horchata